Chimney Sweep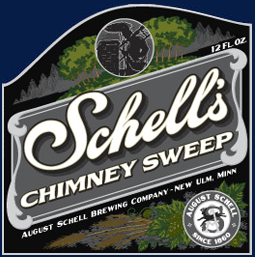 Dark and mysterious, with an intriguing wisp of smoke, a chimney sweep has long been considered a source of good luck. Schell's Chimney Sweep draws its inspiration from this luck and the rich dark lagers of Upper Franconia in Germany. The Chimney Sweep brew is a black lager with a roasty maltiness, sturdy hop bitterness and an underlying subtle smokiness.
Food pairings:
Schell's Chimney Sweep pairs well with German cuisine, chicken, and salmon. It also serves excellently with light, nutty cheeses like Monterey Jack or lemon custard tart.
Characteristics:
This brew is one of August Schell's seasonal beers and is typically available from mid November through March.