Deer Brand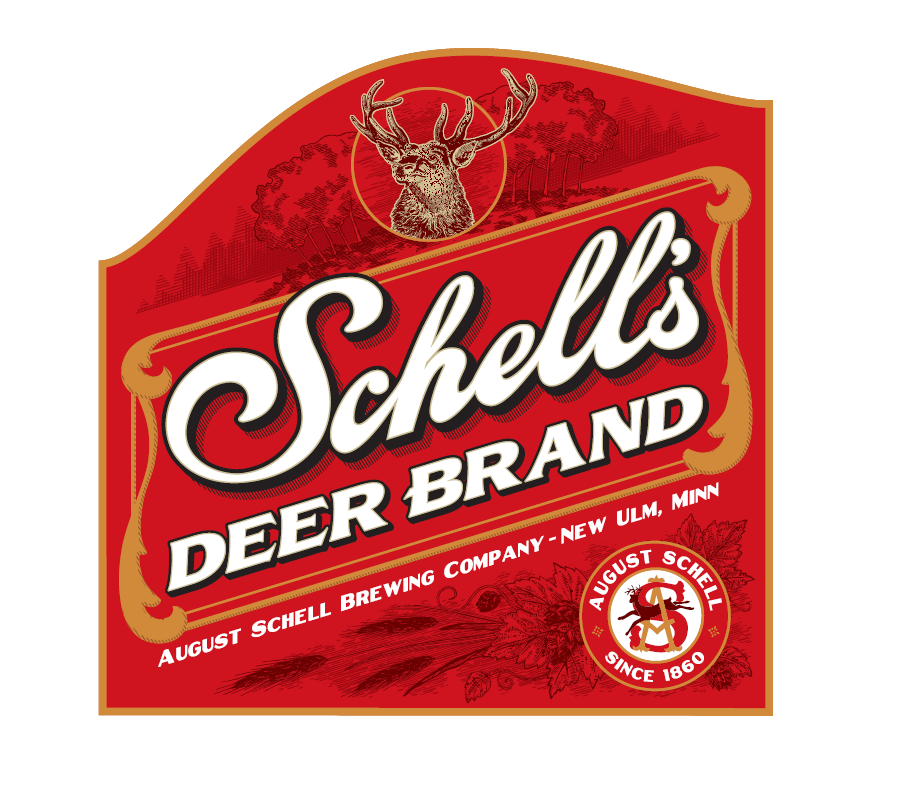 Schell's Deer Brand was developed prior to Prohibition and has been Schell's flagship beer ever since. Brewed from 70% barley malt, 30% corn, and our unique 'Schell' yeast, Deer Brand is a full flavored American Lager.
Food pairings:
Schell's Deer Brand offers the perfect contrast to Thai, Pan-Asian, Latino Fusion, Mexican, Peruvian, Cajun, and other spicy cuisines. Lighter foods will work well also, such as salads, mild sausages, pork, chicken and light desserts. This beer pairs well with Brie, Havarti, and Swiss cheeses.
Characteristics:
Straw colored classic American lager developed from 150 years of continuous brewing. Mild malt flavor and hop bitterness, along with our "Schell" yeast make it a favorite of the upper Midwest.