Hopslam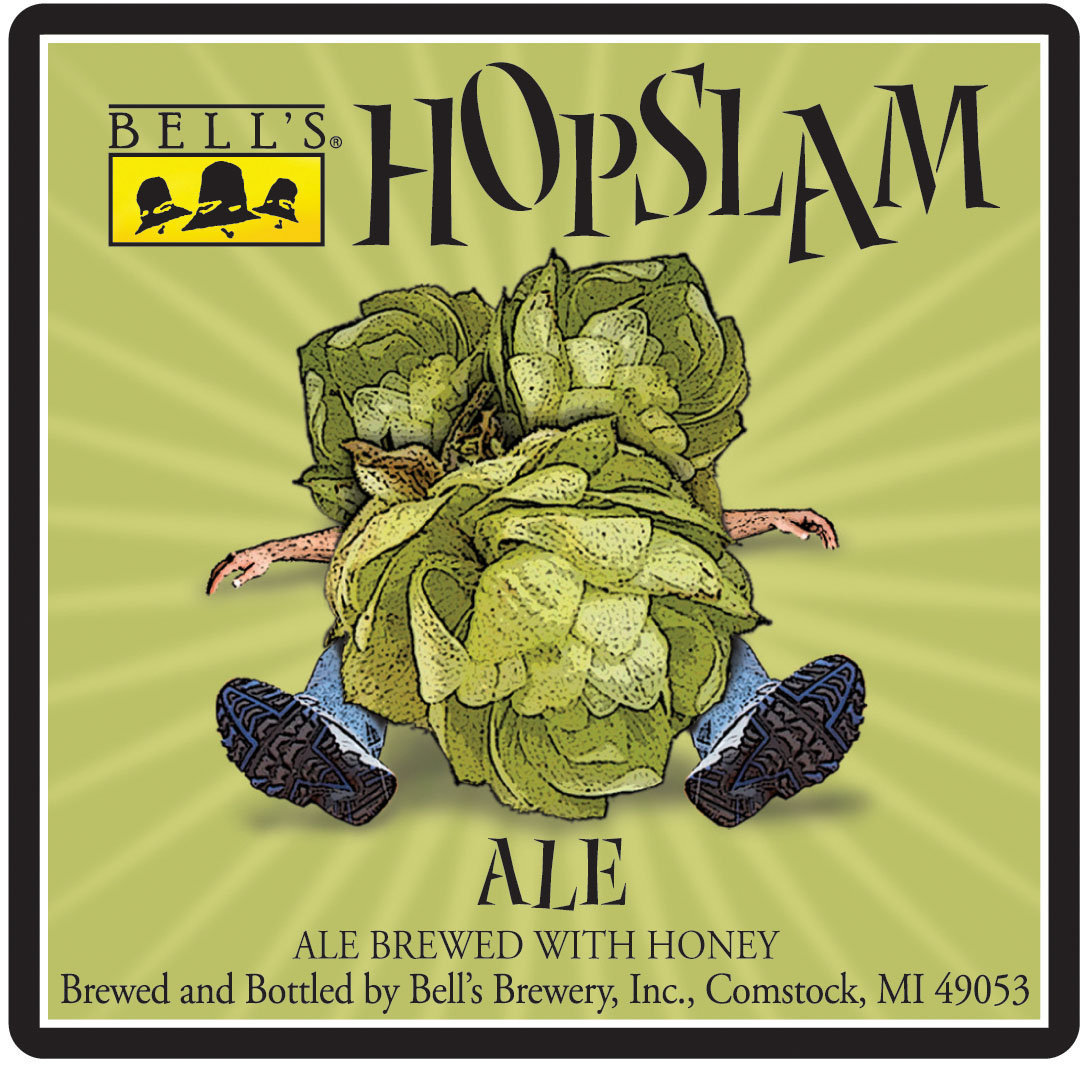 Bell's Hopslam Ale has the most complex hopping schedule in the Bell's repertoire, with six different hop varietals added to the brew kettle. Selected specifically because of their aromatic qualities, these Pacific Northwest varieties contribute a pungent blend of grapefruit, stone fruit, and floral notes. A generous malt bill and a solid dollop of honey provide just enough body to keep the balance in check, resulting in a remarkably drinkable rendition of the Double India Pale Ale style.
Food pairings:
This brew pairs well with meats like smoked beef brisket, grilled lamb, or southern chicken-fried steak. It also serves as an excellent complement to very sweet desserts like carrot cake or caramel cheesecake.
Characteristics:
Bell's Hopslam is a seasonal brew available only in the winter months.