Variety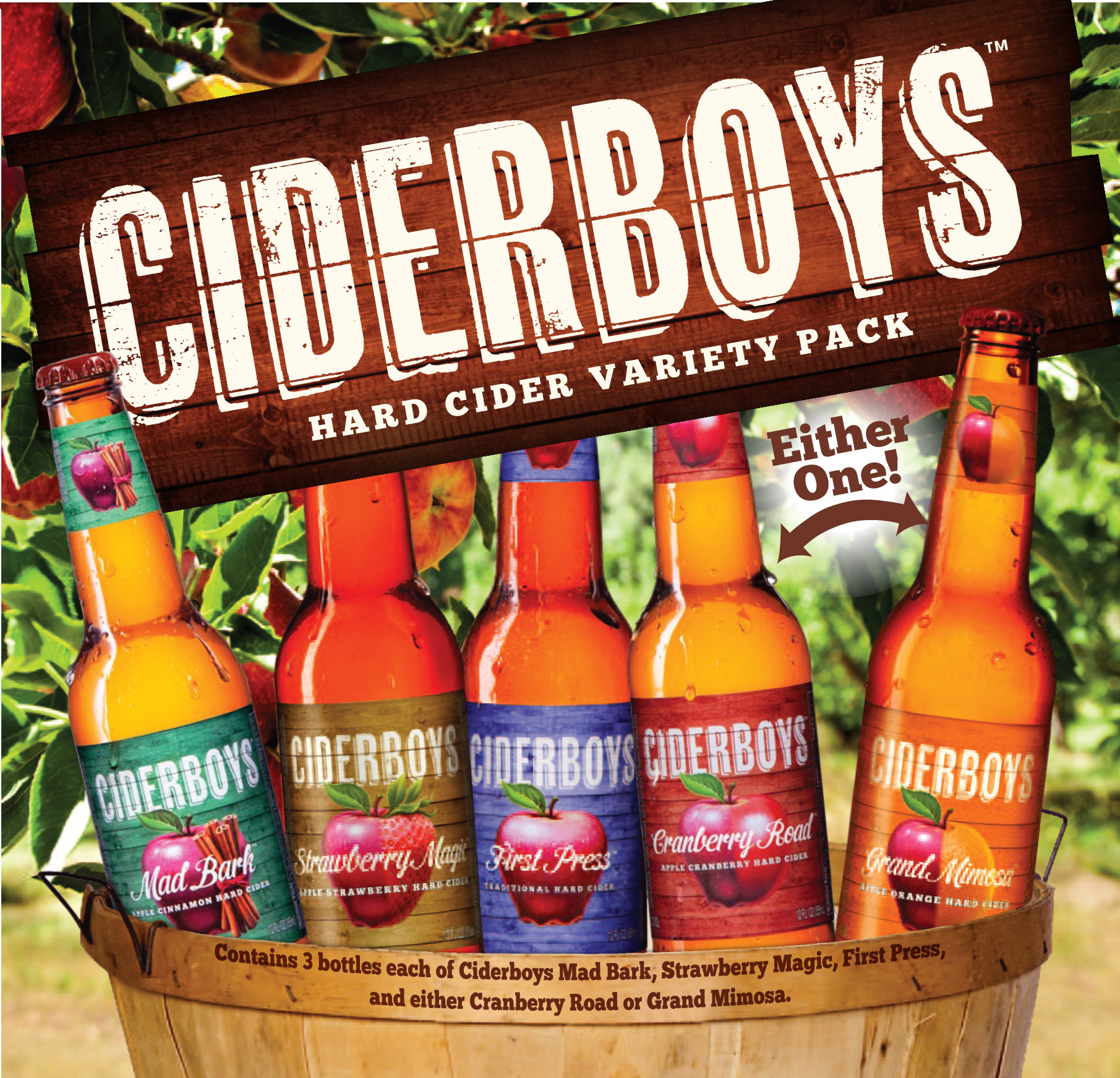 A new variety 12-pack gives hard-cider fans a dozen reasons to pick Ciderboys Cider Co.'s handcrafted hard ciders when shopping for their favorite beverage. Now available at retail stores, the Ciderboys hard cider variety pack features three 12-ounce bottles each of First Press traditional hard cider; Strawberry Magic, formerly known as Magic Apple; Peach County, a summer seasonal; and either Raspberry Smash or Ciderboys Pineapple Hula, a new Ciderboys "fruitful pairing" that will make its debut in June. Pineapple Hula combines the big citrus taste of fresh pineapple with the crisp sweetness of apple cider.
"Our new variety pack is a great way to showcase Ciderboys' family of handcrafted hard ciders and encourage hard-cider lovers to give them a try," said Joe Martino, Ciderboys Cider Co. Operating Partner. "Ciderboys sales are strong and show no signs of slowing down. This new variety pack will help us maintain that positive momentum so we can continue to spread the word about our unique and flavorful hard ciders."
Ciderboys' Handcrafted Hard Ciders First introduced in Wisconsin in November 2012, Ciderboys hard ciders are available in six-packs of 12-ounce bottles and on draft. Year-round brands First Press and Strawberry Magic are also available in 12-packs of 12-ounce cans wherever Ciderboys products are sold.
Ciderboys offers five seasonal hard ciders: Raspberry Smash, available in the spring, blends the tartness of raspberries with apple cider; Peach County, available in the summer, delivers pure peach flavor; Pineapple Hula, also available in the summer, combines the big citrus taste of fresh pineapple with the crisp sweetness of apple; Cranberry Road, available in the fall, features a splash of cranberries; Mad Bark, Ciderboys' winter seasonal pairs the sweetness of apple with the aromatic spiciness of natural cinnamon.