White Ale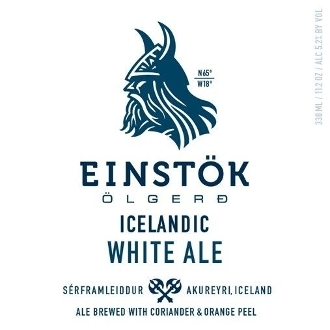 Brewed in the centuries-old Belgian tradition, our White Ale features the complex flavors of the classic witbier, including orange peel and coriander – all brewed with pure Icelandic water that delivers a cool smoothness that is flavorful and refreshingly drinkable.
Tasting notes:
Flavor yields fresh malt, wheat, citrus, and - yep, coriander.
Food pairings:
The crisp, citrus and spice notes are the perfect complement to seafood, poultry, vegetarian dishes, Asian food, and spicy food, including Mexican, tapas, Indian and Thai.