Edmund Fitzgerald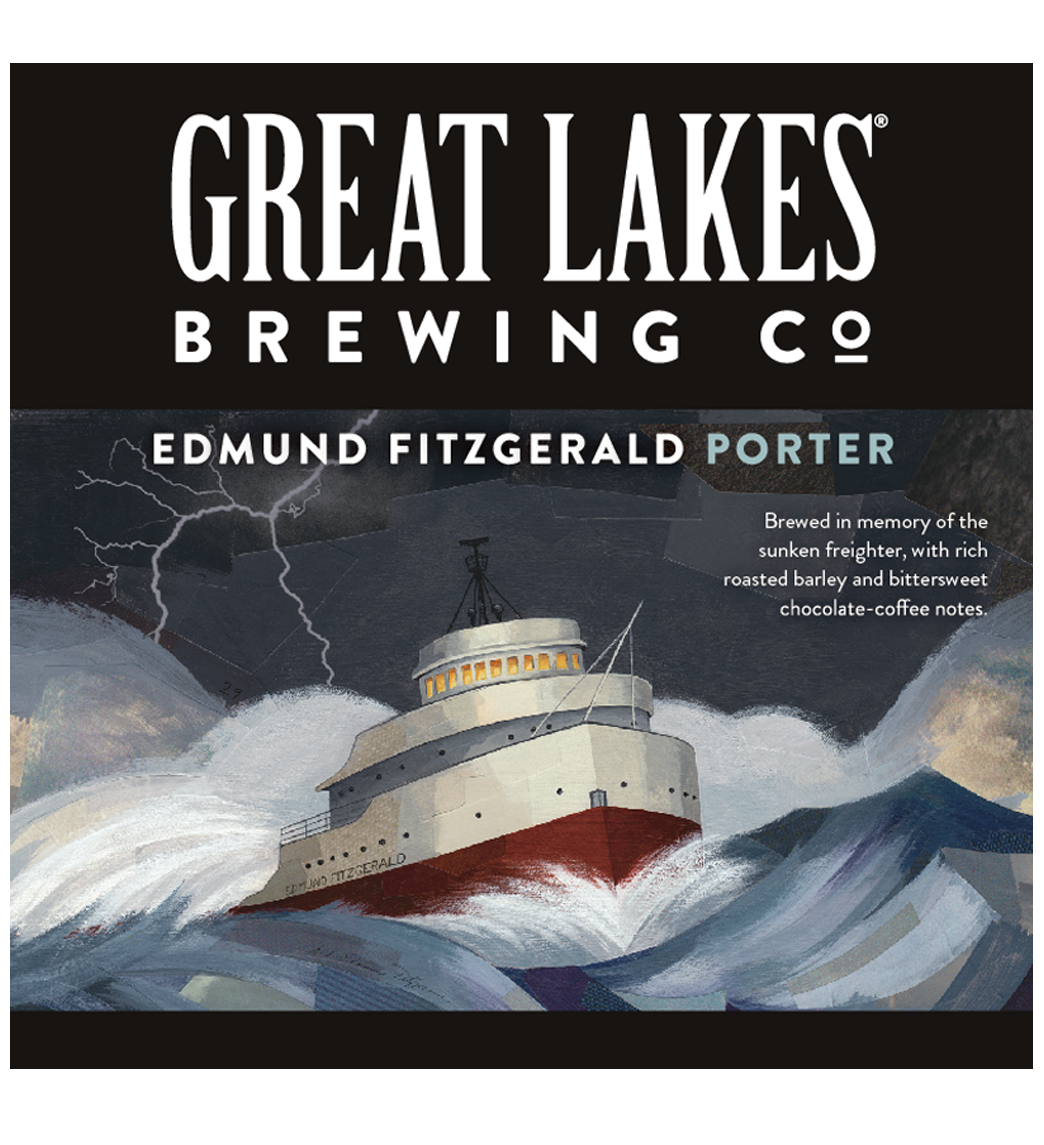 Made of Harrington 2-row base, crystal 77, chocolate, and roasted barley malts with northern brewer, Wilamette, and cascade hops, Edmund Fitzgerald is  acomplex, roasty porter with a bittersweet, chocolate-coffee taste and bold hop presence.
Food pairings:
Porter pairs well with roasted or smoked food like barbeque, sausages, meat, or blackened fish. It also complements cow milk cheeses like Tilsit or Gruyere, chocolate peanut butter cookies, and toasted coconut cookie bars.
Characteristics:
This brew is named for the great ship that tragically sunk in Lake Superior in 1975 with many Northeast Ohioans on board.