Eliot Ness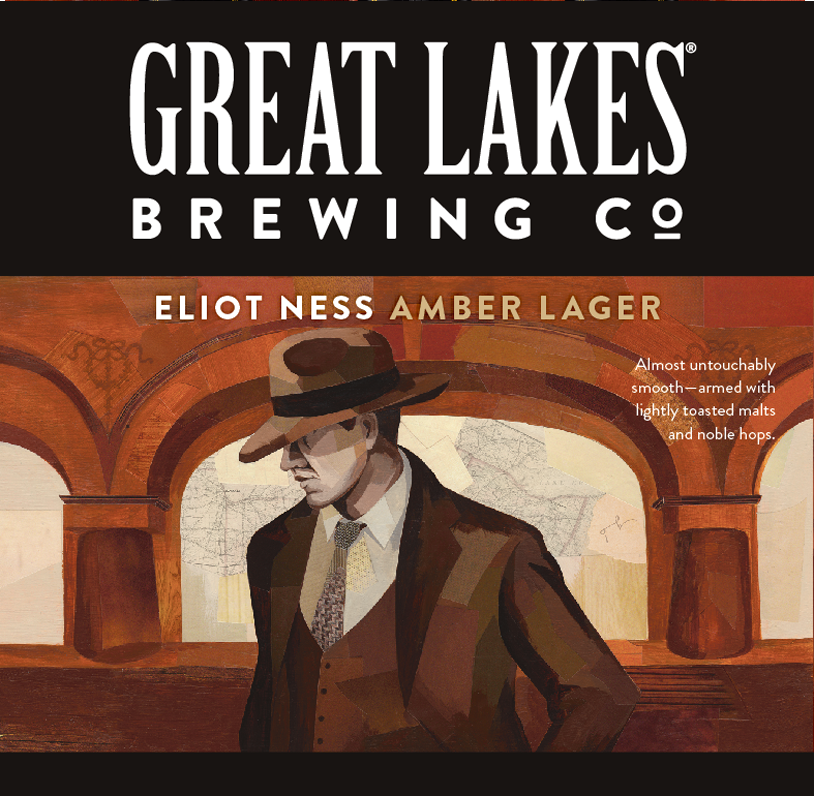 Made of Harrington 2-row base, Munich, cara 45, and caramel 30 malts with Mt. Hood hops, Eliot Ness is an amber lager with rich, fragrant malt flavors balanced by crisp, noble hops.
Food pairings:
Eliot Ness pairs well with Italian cuisine, barbeque, pork, poultry, fish, and shellfish. The brew also serves as an excellent complement to earthy cheeses like Cameembert or Fontina.
Characteristics:
Great Lakes' Brewpub was built in a historic tavern once frequented by Cleveland Safety Director Eliot Ness, who employed co- owners Patrick and Daniel Conway's mother as his stenographer.