2nd Amendment Red IPA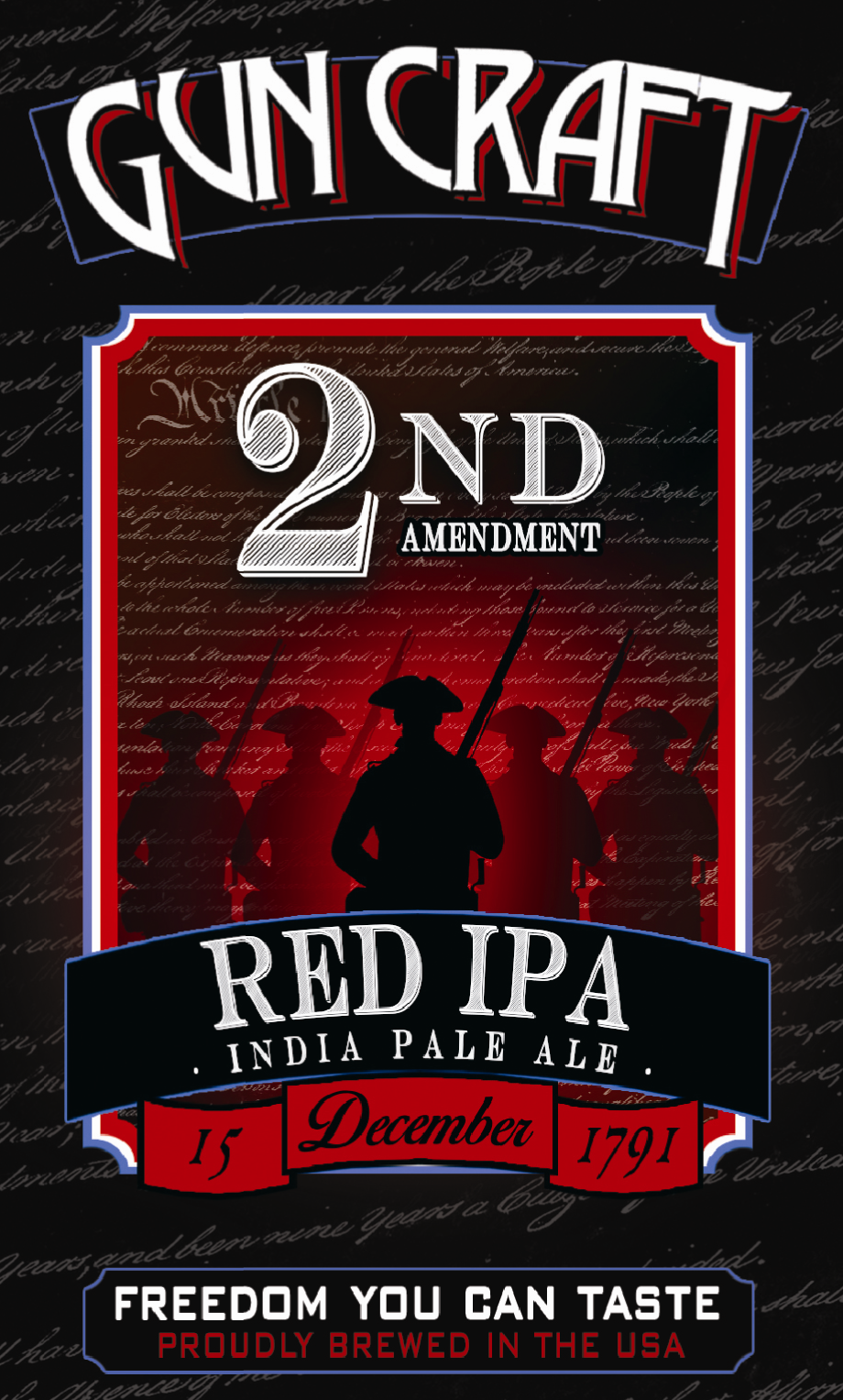 2nd Amendment Red IPA
The 2nd Amendment Red IPA is the libation of patriots. A Red IPA to honor the blood shed to create this great constitutional republic. The nation that has lifted the world to new heights. The cornerstone protecting all freedoms in America. Without it, life, liberty and the pursuit of happiness would only be a dream.
This Red IPA is brewed with four premium malts that give this IPA it's red hue and distinct caramel malt notes. Rising to meet that malt backbone is the blend of Columbus, Simcoe, and Mosaic hops. The tropical fruit notes are some of the complex flavors you'll find contributed by the late kettle hop additions. This mashup of styles comes to us courtesy of the US Craft Beer Revolution and freedom to brew what we want.