Tactical American Pale Ale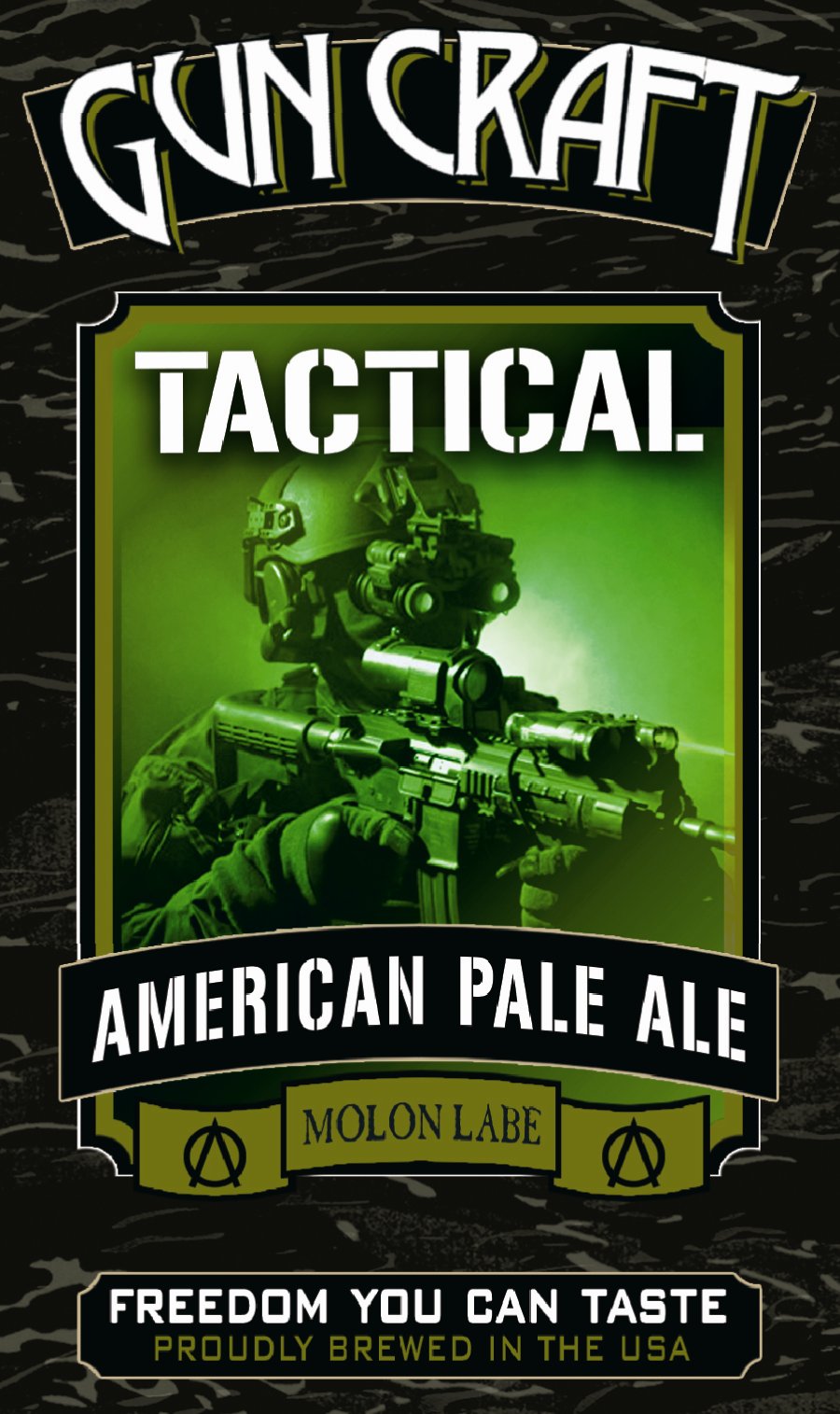 Tactical American Pale Ale
Everything we do in life is a tactical decision. Why should your choice in beer be any different. You don't have to be a highly trained special operator to know an exceptional brew. Whether you're a genuine three percenter' or simply strive to seek the higher ground of self mastery. Then Tactical brew is the Elixir for you. Keep your powder dry and stay tactical you beer warrior!
This American Pale Ale is brewed with the highest quality malt and hops blended to a precise caramel malt character. A clean bitterness from the US Magnum hops, delicious Citra hop flavors and aromas of grapefruit, melon and lime. This is a brew that won't back down and will keep you standing your ground.