Warped Speed Scotch Ale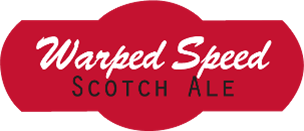 Warped Speed is brewed in classic scotch ale style of the 1700's. The brew is deep reddish-brown in color and is full of body, sweetness, and flavor.
Food pairings:
This brew pairs well with a wide range of food including: chicken, seafood, and burgers. It also serves excellently with spicy cuisine and lightly tangy cheeses like Port-Salut.