Vizzy Hard Seltzer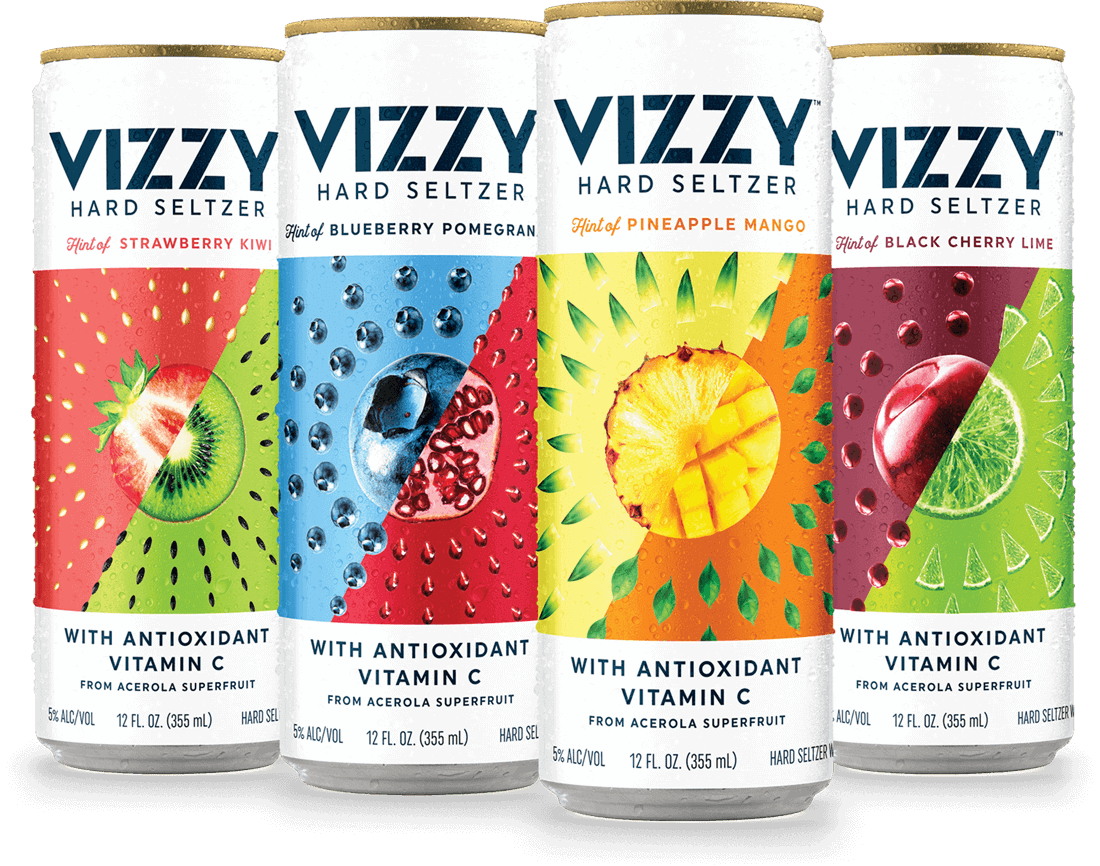 You've found your new favorite hard seltzer
with Vizzy, the only hard seltzer made with
antioxidant Vitamin C from superfruit, acerola cherry.
Known for its antioxidant levels, acerola cherry is a superfruit
with 30x more Vitamin C per cup than an orange.
Vizzy comes in four refreshingly delicious varieties
made with natural favor.
Flavors include: Pineapple Mango, Black Cherry Lime, Blueberry Pomegranate, and Strawberry Kiwi.