Irish Red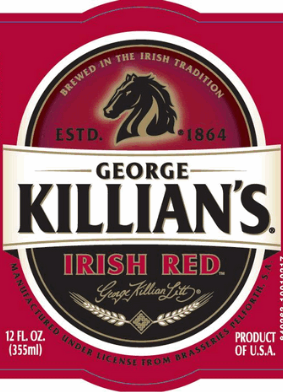 The original George brewed the first batch of Enniscorthy Ruby Ale, the inspiration for George Killian's Irish Red. He just wanted a better beer to share with his friends.
He then founded Mill Park Brewery in Enniscorthy, Ireland, so he could share his ruby-colored ale with all of Ireland.
Tasting notes:
The brew has a taste of caramel malts to leave a well-balanced with slight lingering citrus rind and subtle sweetness finish.
Food pairings:
This brew pairs well with a wide range of food including: chicken, seafood, and burgers. It also serves excellently with spicy cuisine and lightly tangy cheeses like Port-Salut.
Characteristics:
George Killian's Irish Red is deep ruby red in color with a dense off-white foam and has an aroma of roasted and toasted caramel characteristics with ale-like fruit esters.